If you'd like to unsubscribe from our email mailing list, there are two options to remove yourself:
The simplest way is to use our unsubscribe form, located below:
You can also open up a recent email that we sent, scroll to the bottom and click 'Unsubscribe from Danner Emails.'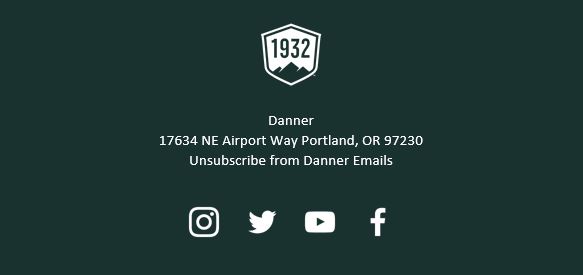 Please allow a couple of weeks for our email system to update. If you continue to receive emails, don't hesitate to reach out via our site Live Chat. We'd be happy to ensure you have been removed from our mailing lists.